Infrastructure
House System
The students of class 1 and above are divided into four Houses - Master Minds, Master batters, Mind Chasers and Mind Blasters. Each House is further divided in to Sub Junior, Junior, Pre Senior and Senior categories on the basis of students age.
Following House Activities are organized in the school.
Literary - Recitation in English, Hindi, Urdu, Malayalam, Arabic & Holy Quran. Debate, Speech, Extempore, Creative writing, Story telling.
Arts - Drawing, Painting, Calligraphy, Music (vocal & instrumental), Craft and Needle work.
Cultural - Skits, Dramas, Mono-act, folk and classical dances, fancy dress etc.
Exhibitions - Arts, Science, Craft and floral decoration.
PET(Games & Sports) - Football, Cricket, Basketball, Throw ball, Table Tennis, Volleyball, Kho Kho and Athletics.
Madrassa Department
The School has a Madrassa Department with qualified teachers. The curriculum ensures provision for ISLAMIC STUDIES for Muslim students.
School Yoga Club
In order to train the children to improve their mental abilities as well as to develop their power of concentration, the school conducts YOGA classes for all the children from III Std to X Std.
A qualified and experienced female Yoga Instructor handles classes for girls and a male Yoga Instructor handles the classes for boys twice a week.
School Karate Club
Karate is another highlight of Delhi International School.The Karate classes help the children to develop their capacity for self defence which is something indispensable in the modern world both for girls as well as boys.
The Karate classes are handled by a qualified Black belt holder twice a week.
Dance Club
Dance classes are held in the school twice a week.
Language Club
We have language clubs for the languages English,Malayalam,Hindi and Arabic.Each club functions under the experienced teachers and interested students.Their activities varies like creative writing,presentation,drama ,observing important days related to the languages etc.
Smart Classroom
Physics Lab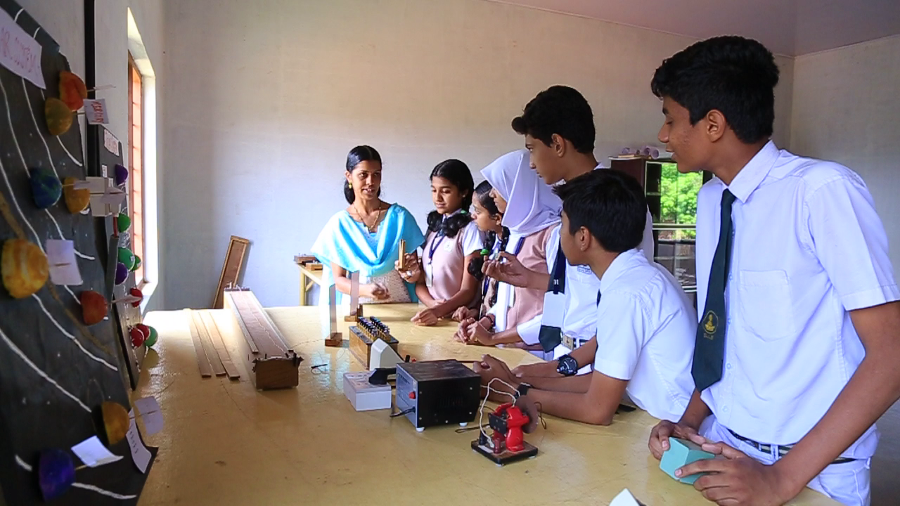 Chemistry Lab
Biology Lab
Computer Lab